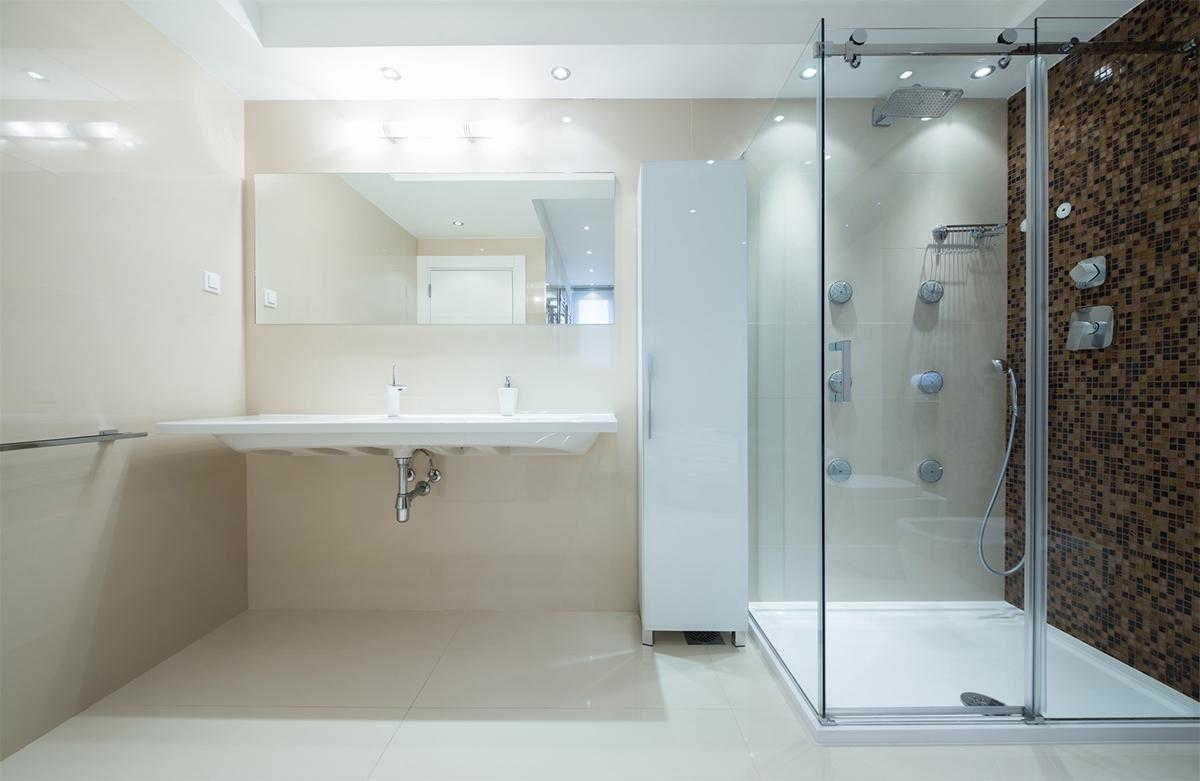 Water leaks known to attract Termites Gold Coast
Property owners are responsible for the cost of all water recorded on the water meter. This includes water lost because of internal leaks or concealed underground leakage.
Gold Coast City Council Water Leaks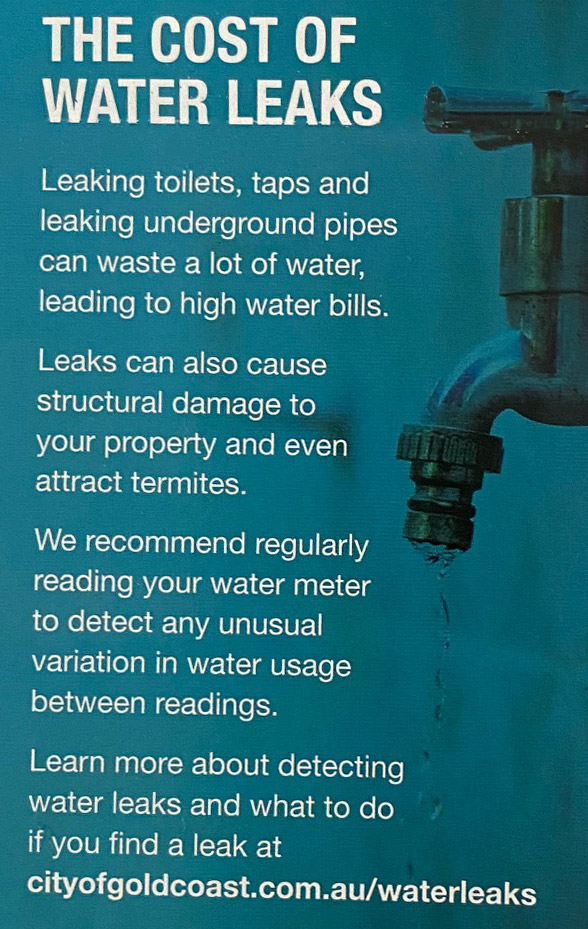 Subterranean termites are generally ground dwelling or require contact with the soil or some constant source of moisture.
A leak behind the wall of a shower can go unnoticed. It can take weeks before the leak becomes noticable on the surface of a wall. In the meantime, before you detect the leak you may have attracted termites.
Termites are attracted to Wood and Water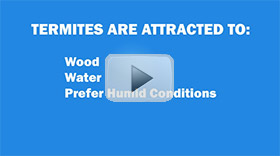 Termites are attracted to wood and water. Watch the video about termites in your home to get some ideas for preventing termites.
Thermal Imaging can assist
Moisture from a roof leak in a lounge wall, detected by thermal imaging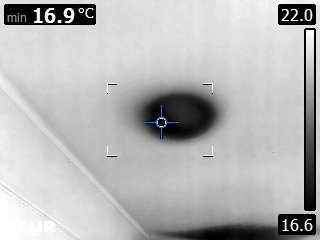 Home check for water leaks
Gold Coast City Council recommend regularly reading your water meter to detect any unusual variation in consumption between readings.
If you think you may have a leak:
1 Turn off all taps and water-using appliances in and around your premises. Ensure toilets are not used.
2 Check your water meter and take a meter reading. Write down the meter reading or take a photo of it. If the dials on your water meter are moving there could be a leak. If there is no movement on the dials, there may still be a slow leak.
3 Do not use any water for at least one hour, longer if possible, then take another reading.
4 If the meter reading has changed, there may be a leak as the numbers on a water meter will only move if water is being drawn through the water meter.
source: https://www.goldcoast.qld.gov.au/Services/Water-sewerage/Water-supply/Water-leaks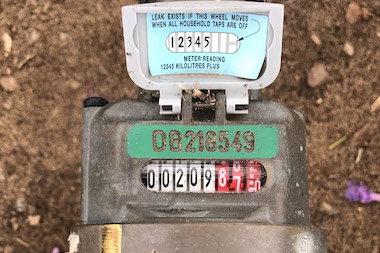 Most water meters contain black and red numbers. Black numbers refer to the kilolitres of water used (1 kilolitre = 1000 litres) and red numbers refer to the litres used.
How do professionals test for water leaks?
Acoustic tests listen for water escaping from a broken or cracked pipe. It often makes a gurgling, hissing or whooshing noise. An acoustic ground microphone with a headset and a special meter that registers the loudness of the sound to locate these noises and pinpoint the leak is used. Depending on the size of the pipe and the type of soil surrounding it, this water leak test can find leaks that are over a metre deep and several metres away.
Check for failed appliances
The cause of a water leak could be a faulty appliance.
Dishwashers have outlets often connected to kitchen drains. How your dishwasher pump reacts to water coming in instead of leaving as it should, determines whether you have dishwasher repairs or even replacement.
Dishwasher backing up
Structural Damage to your property
Both water and termites have the potential for structural damage to your property. Both can go undetected. Your annual termite inspection is especially important when using sophisticated thermal imaging.