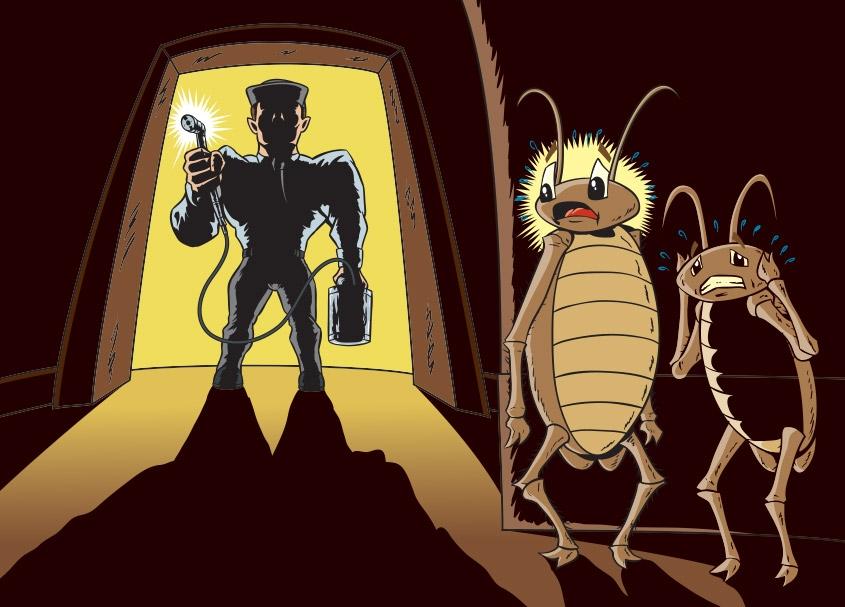 Where are cockroaches hiding
You are likely to see cockroaches in locations you least want to like kitchens and other food preparation areas, this is so they can quickly feed off any food scraps or spills after cooking.

Cockroaches like to hide in the cracks and crevices in walls and other dark places.

Often you will find them around and in your home near plumbing and waste pipes, including storm water and sewage pipes.
It is in these aras that cockroaches pick up diseases and can then transfer this on to the food you eat.


Because they frequent in these areas, they pick up and carry diseases including salmonella and gastroenteritis that can contaminate areas where you and your family prepare food.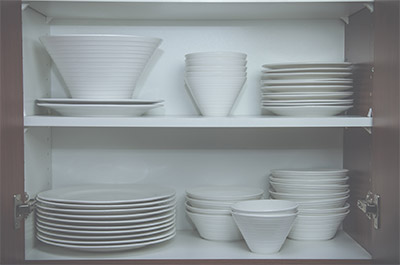 Tony's treatment means you do not have to remove plates from cupboards in order to get an effective treatment.
Other Articles
Feb 4, 2020 Subterranean Termites »
Jan 7, 2020 Wingless Sterile Blind »
Nov 27, 2019 Cockroaches bacteria stick to their feet »
Nov 5, 2019 Termite and Insect Barrier Systems in New Building »
May 29, 2019 Inspection no knocking, breaking or drilling »
Apr 30, 2019 Thermal Imaging to locate Termite Nests »
Mar 29, 2019 Termite Inspection Procedure »
Aug 21, 2018 Termite Barriers up to 2x cheaper than Baits »
Feb 28, 2018 Termite Management Laws »
Dec 7, 2017 Tony and his pets »
Dec 1, 2017 Termite Self Assessment Guide »

Book Pest Control
Get a quote for your pest control
NO/ Obligation
Termite Inspections
General Pest Control
Pest Control Gold Coast
Pest Control Solutions Gold Coast
Termidor Accredited Termite Control
A more effective termite protection zone that can leave your home looking just as it did before.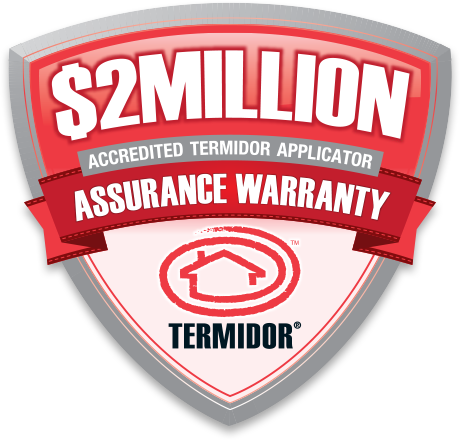 Most trusted and effective termite treatments
Effective protective zone termites cannot avoid
Highest level of protection year after year
Without damaging the aesthetics of your home
Without cutting corners or disturbing the structure
$2 mil Warranty
Termidor HE