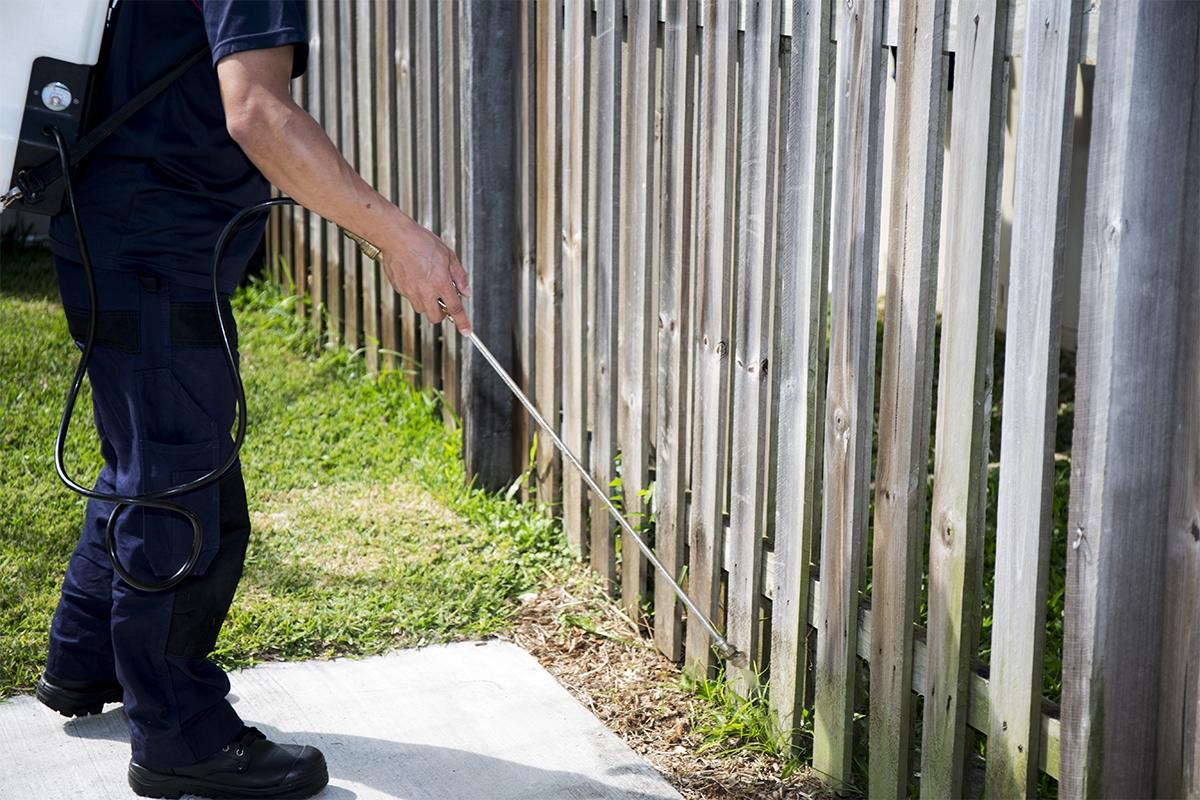 Better Application of Pest Control Solutions
Pinpoint Spraying
Often pest control is associated with dangerous chemicals and environmental threats. Over time, the field of pest control has benefited from advances in technology and scientific research.
These have allowed us to drastically reduce, and in some cases, all together, remove adverse health or environmental effects.
Such is the case in pinpoint spraying. Pinpoint spraying is done with a wand extending from a backpack, containing a pest control solution to target specific pests.
Our pest control experts mix water with pest control products to a dilution ratio determined by the label of the product being used. That solution is introduced and sealed into a wearable backpack.
You may have noticed the use of a pump. Using the pump creates pressure in the tank.
The solution is sprayed with a wand like extension that allows control of the amount and direction of the product being released from the backpack.
Almost all the benefits of the pinpoint spraying method fall under the category of control of the product. The technician applies the product in cracks and crevices, around the perimeter of your home with acute precision.
The product is applied only in areas where it is intended and needed. When applied responsibly, it is extremely unlikely to apply so much product that it can create runoff or end in unintended areas.
Waste is minimized in that mixing smaller quantities reduces the probability that there will be leftover unused pest control solution at the end of the day.
Slower but safer application
Conversely, almost all the cons of this treatment application method lie in the fact that this is the most labour intensive method of application. Unlike power spraying, pinpoint spraying for pest control requires the technician to walk around the property while wearing a heavy liquid field tank on their back.
There is redundancy in that technicians find themselves measuring and mixing product, multiple times per day. There's added time to allow the technician to walk the perimeter of a property and apply the solution responsibly. Plus, there is additional time to stop prep and mixed solution prior to application, compared to the low cost of granule application and power spraying. This method has the highest labor cost attached to it. When considering different options for pest control treatment methods. Keep in mind, the pros and cons that each option introduces to your home, family, and the environment.
A Good Pest Control Program...
A good pest control program should be customised to your home's individual needs consultations and quotes are free, contact us with any questions..